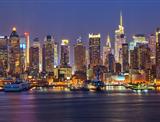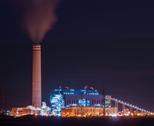 Understanding deregulation of energy markets

Generation Transmission Distribution Utility Consumer













Your Electric bill is made up of 4 parts:

Generation and Transmission: This is the largest portion of your bill. This is the cost of the electricity that you use to run your business and your home. This is also the part that has been deregulated.


Delivery: This is the cost for your local utility to deliver the electric to your home or business. This covers the poles, wires, transformers, and substations. This is where your local utility makes their money.


Taxes: State and local taxes, if they apply.

Deregulation:

With a deregulated market your local utility no longer makes electricity, and they do not make a profit from selling you electricity. They have spun off their power plants into separate companies. The local utility makes money on the delivery of electricity to your home or business, so your cost for delivery is the same no matter who you buy your electricity from.

What This means for you:

In the past, customers' rates changed several times a year. The utility had to guess at the future weather and usage of their customer and price their electricity accordingly. This led to an artificial market with inflated prices and a one size fits all pricing system.

With deregulation you can now purchase your electricity from a supplier who has a price and a program that fits your needs.



buy using intelligent and competitive pricing strategies:

Sterner Energy helps you Navigate the deregulated marketplace. We evaluate your usage from time of year, month, week, all the way down to the hour of the day that you use your power. This helps us effectively price your usage. We then take this information and shop it to our 40 plus suppliers. We then review their offers and contracts and choose the one that best fits your needs, ensuring that you get the best possible rate. This strategy has helped our customers save from 10% to 50% off their electric bills.



Unlike some brokers that only contact you at renewal. Sterner Energy manages your account. We monitor all your accounts for errors on billing to price changes. We know our customers and their businesses.



AT STERNER ENERGY WE WORK FOR YOU.